Shaping Stone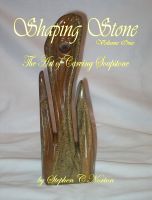 Shaping Stone - Volume One - The Art of Carving Soapstone
Learn to Carve Soapstone! This easy to follow guide shows you how to select stone, see the image inside, the tools needed, the professional techniques to use, and how to take a block of dusty soapstone and carve it into a beautiful, polished piece of art, worthy of a master sculptor! Sound interesting? Well, buy the book, grab a few tools and a chunk of soapstone, and let's start carving.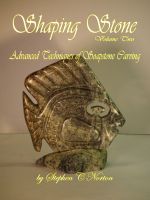 Shaping Stone Vol Two, Advanced Techniques of Soapstone Carving
Volume Two guides you seamlessly into the advanced tools and techniques of soapstone carving. Learn to use power tools safely and effectively. Create your own design and transfer it onto stone. Learn to use space to enhance the image, carve realistic animals and figures, create and use flats, the art of pin and gluing, incising, embossing, pattern transfer and developing textures.