Alec Halsey Mystery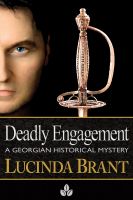 Deadly Engagement: A Georgian Historical Mystery
It's 1763. Career diplomat and amateur sleuth Alec Halsey is embroiled in country house murder and mayhem. Alec also confronts past demons in his love life and a cruel twist of fate reveals why his brother loathes him and will go to any lengths to ruin him. If you love Sebastian St. Cyr and Julian Kestrel novels then you'll love this "crimance" (a blending of crime and romance genres).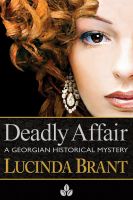 Deadly Affair: A Georgian Historical Mystery
Career diplomat Alec Halsey has been elevated to a marquessate he doesn't want and Polite Society believes he doesn't deserve. When a nobody vicar drops dead in front of him at a party-political dinner Alec suspects the man was poisoned. But who would want a seemingly harmless man of God murdered, and why? Book 2 in the Alec Halsey Crimance series.