THREE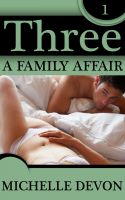 THREE: A Family Affair
When Brad has to go away for business, he asks Paul--the man he trusts most in the world, his best friend--to keep his new wife, Jolie, busy. When Brad's job puts him on the road more than he is home, Paul and Jolie's easy camaraderie becomes tinged with desire and lust, at least on Paul's part...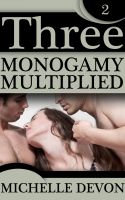 THREE: Monogamy Multiplied
When husband Brad is away, wife Jolie and brother Paul will play. In the second novella of the erotic series: THREE: Monogamy Multiplied, Jolie and Paul more fully explore their feelings in the new polyamorous relationship they've entered. Both feel the tug of loyalty to Brad while they struggle to define their new relationship with each other.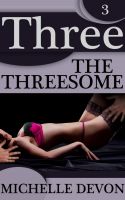 THREE: The Threesome
Jolie, Brad, and Paul navigate the complexities of a new polyamorous vee relationship. Each finds new challenges: Jolie adjusts to the demands of having two lovers with different desires; Brad adjusts to sharing his wife, not having her exclusively to himself; Paul adjusts to having his first long-term, intimate relationship. They find sexy and interesting ways to relieve stress and adjust.