Faery Tail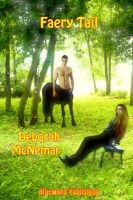 Faery Tail
Born a Sidhe princess, Star has left her heritage behind and carved out a life for herself in New York. Queen Luna knows the time has come for Star to fulfill her duty. Centauri, a warrior of the Tuatha de', is tasked to see the princess wed to maintain the balance of the Fae. There are plots in the Fae kingdoms, and in the magic realms, one thing is sure - happily ever after is never assured.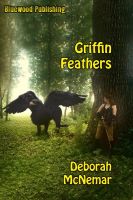 Griffin Feathers
Damien Morrow has never fit anywhere. Not human and not quite Fae, he makes his life in New York as an artist. The Lady of the Vale is missing, vanished behind the stone gates of Anwyn. Without her, the magic of the Fae realms will fade. Damien can go after her, but if he is caught, his fate will be something far, far worse because the Horned King of Anwyn won't stand for being robbed - again.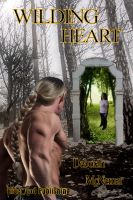 Wilding Heart
Melody's dreams are filled with fairies but her nightmares are haunted by Arawn, the Horned King of Anwyn. Carradoc ap Arawn is the Horned King's heir, a man born to wield magic created and fed by death. Seeking a woman strong enough to break the curse that binds him to Anwyn, he finds himself tangled in the fate of Melody and time grows short. The Winter Solstice is drawing closer as war looms.