Pantheon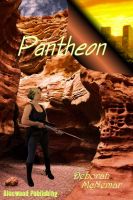 Pantheon
They call me Athene, a sniper with Pantheon Consulting. Now I'm on Earth with the boss's grandson, acting as bodyguard while I plug a deadly intel leak. My partner, Pan, is impossible to ignore, intelligent and capable. Everything points to a company called Gaea. I've got Pan under my skin, Walt under my protection and a target in my crosshairs. They call me Athene and I'm going to war.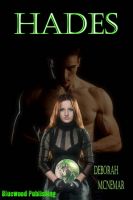 Hades
Hercules is a pilot for Pantheon Consulting undercover in the mines of Hades following a lead on a genetically altering serum. And it also brings him into close contact with Rosalind, a clerk the mine boss has tagged as his. She's held onto her pride, working to free people Gulden would rather see disappear. Together they flee the mine and Hades determined to help those left behind.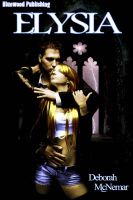 Elysia
Thanatos isn't happy with the prospect of protection duty on his ex-fiancée. Sierra Galloway is the geneticist responsible for finding the cure to a lethal bio-agent and someone is trying to steal her research — someone willing to kill to get what they want. Elysia Grant is a wannabe journalist and when she drags a battered man out of the gutter, she has no idea the trouble she's just landed in.