Leah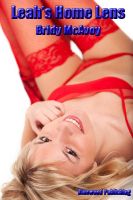 Leah's Home Lens
Leah was only trying to tease her photographer neighbour. Now Owen is blackmailing her into posing for ever more explicit shots. She never realised how much of an exhibitionist she could become, nor how her husband would enjoy watching her via the CCTV system. Just how far can she fall? Can she turn the tables on Owen before she's in too deep? Does she want to? Who is actually blackmailing who?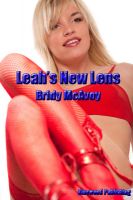 Leah's New Lens
Having given in to Owen so far, it's very difficult for Leah to refuse Owen when he takes her a few steps further. When Leah poses for him again, he pushes her boundaries much, much further than she ever imagined. Leah is far more innocent than she herself ever realised, and Owen most certainly isn't. Introducing another player into their "game" gives her a real BIG problem in every sense.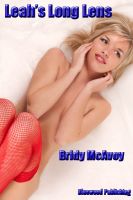 Leah's Long Lens
With Stan coming back for a solo session on his own, Leah is starting to feel the pressure. When it turns out Stan isn't on his own, the new experiences are mounting up for her. Will her relationship with Leo survive the strain? She has a bigger challenge to overcome first though, can she get through the Camera Club session without it developing into something more?