Skinwalkers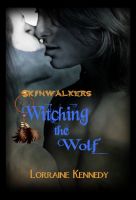 Witching the Wolf - Skinwalkers Trilogy
Sometimes saying I love you, also means saying goodbye. Mya Reynolds was conceived in a world of witches and demons, but it's a world she doesn't know, not until her ill-fated summer on the Navajo Indian Reservation. There she discovers a world that exists just below the surface of reality, and like many before her, she also discovers that loving the wolf can have disastrous consequences.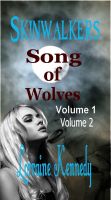 Song of Wolves - Skinwalkers Book 2 - Volume 1 & 2
Skinwalkers – Song of Wolves Volume 1 & 2. Get both volumes together. The only thing stronger than the wolf's savage hunger, is his love for one girl. Mya and David's story climaxes in Skinwalkers – Song of Wolves. This book will be released in volumes.