A Soldiers's Poems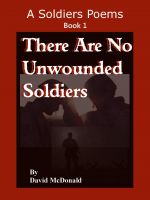 There are no Unwounded Soldiers
David's poetry brings a new hard unyielding honesty to work of this kind, the reader is consumed by the barbarity and then lifted by the softness of the outcomes. His poems bring a myriad of situations under the microscope, all of them events not fantasy and though gritty there is a softness to the outcomes that portray a man who has been at war with himself.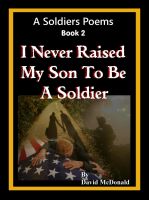 I Never Raised My Son To Be A Soldier
The second of David's poetry Trilogy "I NEVER RAISED MY SON TO BE A SOLDIER" continues a hard and honest look at military life for those who deploy to conflict. David portrays his own emotions in some highly crafted pieces which allow the reader, to flex their own 'emotion centres'.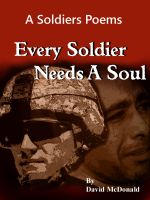 Every Soldier Needs A Soul
The final book in David's Trilogy finds a very different writer, still the passion and accuracy of the emotions but the emotions are of Love, Warmth and Enduring Commitment.