The Raven Saga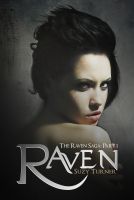 Raven
After the inexplicable disappearance of Lilly Taylor's parents, she has no choice but to move to Canada where she unravels some frightening yet intriguing family secrets... Raven is a fantasy novel for children and young adults set in the beautiful province of British Columbia.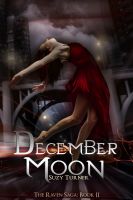 December Moon: Part II of The Raven Saga
On her 15th birthday, December Moon discovers she is the descendant of a family of witches, kept in the dark her entire life in an effort to protect her. But when Lilly, her best friend, finds herself in danger from one of the world's most evil vampires, December will do everything in her power to stop him. December Moon is a fantasy novel for children and young adults set in BC, Canada.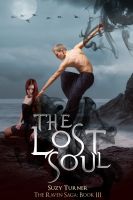 The Lost Soul: The Raven Saga Part III
December and Lilly have got their work cut out for them. Not only are they desperately trying to figure out the identity of the Lost Soul, and track him down, they've also got to investigate why Powell River's newest resident has got all of their men falling at her feet. But when they learn that the Nephilim might be involved, it becomes clear that they're all in extreme danger...