Marchwood Vampire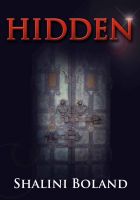 Hidden - a dark romance (Marchwood Vampire Series #1)
Now an international bestseller. Fans of Twilight and Interview with the Vampire will enjoy this paranormal adventure that spans the centuries from modern London to 19th century Paris and ancient Cappadocia. Madison Greene lives in foster care. On her sixteenth birthday she inherits a huge mansion house. But the house hides a secret; one that Madison is determined to uncover.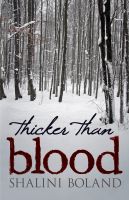 Thicker Than Blood (Marchwood Vampire Series #2)
It is the 6th century and Aelia has a forbidden love. But her secret is about to be discovered with terrible consequences. Chilling and fast-paced, Thicker Than Blood combines passion and drama with a historical twist.