Reeves and Worcester Steampunk Mysteries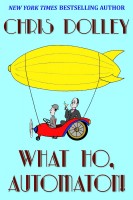 What Ho, Automaton!
Wodehouse Steampunk! **WSFA Small Press Award nominee ** Reggie Worcester and Reeves, his automaton valet, are consulting detectives in an alternative 1903 where an augmented Queen Victoria is still on the throne and automata are a common sight below stairs. Humour, Mystery, Aunts, and Zeppelins! Contains two stories - a novelette and a long novella - totalling 50k words (250 paperback pages)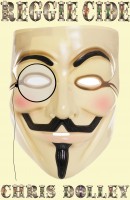 Reggiecide
Guy Fawkes is back and this time it's a toss up who's going to be blown up first–Parliament or Reginald Worcester, gentleman consulting detective. Guy might not be the only regicide to have been dug up and reanimated. He might be a mere pawn in a plan of diabolical twistiness. Only a detective with a rare brain–and Reggie's is amongst the rarest–could possibly solve this five-cocktail problem.
The Aunt Paradox
HG Wells has a problem. His Aunt has borrowed his time machine and won't give it back. Now she's rewriting history! Reggie Worcester, gentleman's consulting detective, and his automaton valet, Reeves, are hired to retrieve the machine and put the timeline back together. But things get complicated. Dead bodies start piling up behind Reggie's sofa. This 100 page novella is the third in the series.