Outside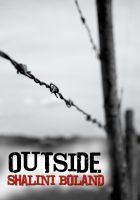 Outside - a post-apocalyptic novel (Outside Series #1)
The future is divided by Perimeters: high-security gated communities where life goes on as normal. Riley lives on the right side of the fence. But her life of privilege comes crashing down when someone breaks through and murders her sister. She forsakes her own safety to go in search of the killer. But what awaits her outside is more unbelievable than she ever expected.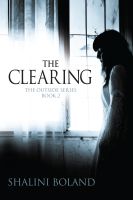 The Clearing (Outside Series #2)
In the ravaged future, children are disappearing. Riley lives safely behind her perimeter fence, but soon she'll have to confront the terrible truth of what's happening outside. To save herself, she will have to fight to save another. She must put herself in the last place she ever wanted to be. This is the terrifying sequel to the post-apocalyptic thriller, OUTSIDE.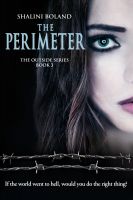 The Perimeter (Outside Series #3)
The Perimeter is a darkly captivating dystopian tale of adventure, danger, love and redemption that will have you on the edge of your seat and up at night turning the pages to find out what happens in the end.