1st Century Trilogy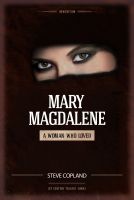 Mary Magdalene: A Woman Who Loved
A beautiful woman, a life changed by tragedy, driven into sin, condemned and rejected by her own people, a slave to despair and desperate for love. She saw a light, she reached out and touched it, her life was changed forever. Mary Magdalene, a novel in the genre of Ben Hur, brings the 1st century alive, inspires the soul and challenges the reader to love as she loved.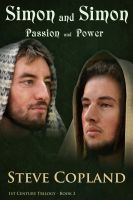 Simon and Simon: Passion and Power
Simon and Simon features two men born just a few miles apart, Simon Peter and Simon Magus. Peter's passionate life is contrasted with Magus, the one known as 'Simon the Sorcerer'. Triarius, a Roman soldier, is sent to the Frontier. His wife is pregnant when he leaves and believed to be carrying a son. He sends orders to dispose of the child if it is a girl. His daughter is born and kept in secret.