The Tom Fletcher Stories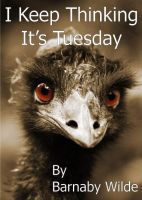 I Keep Thinking It's Tuesday
Tom Fletcher sometimes sees people as donuts and uses Exchange and Mart as his guide through a life populated by topless dancers and hippopotami. Frogs, pizzas, water beds, pygmies, licorice flavoured condoms and an ostrich all have key parts to play in this murder mystery; or perhaps it's a love story; or is it just a tale about a man who doesn't own a decent jacket? … and who is Geoffrey?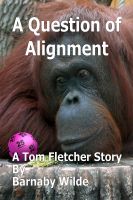 A Question of Alignment
Tom Fletcher is an unlikely man to save the universe. In fact he is an unlikely man to do anything requiring action, but when the family cat talks to him, then walks through the sitting room wall, even he is intrigued. Someone from a parallel universe is altering the laws of probability by swapping Lottery balls. Soon, Tom is littering adjacent universes with stuff that just shouldn't be there.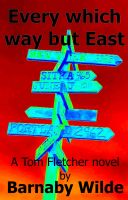 Every which way but East
Retired, bored, bald Tom Fletcher uncovers another dastardly plot to change the laws of probability. Pausing only to take part in a Speed Dating evening, he is soon creating havoc across multiple universes dressed as a duck.