The Lawson Boys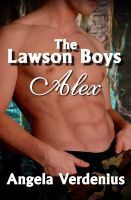 The Lawson Boys: Alex
The secret… On leave from the Australian Army, Alex Lawson has arrived in the little country town seeking answers from generously-curved Harly Bentley. She's kept a secret from him for years, but he's here now, he's furious, and nothing is going to stop him from getting the truth. But will the results be what he expected?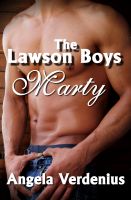 The Lawson Boys: Marty
Crashing her cheating boyfriend's wedding in a fit of rage was not voluptuous Belle Broune's best plan. Now she's been branded by the gossips as 'The Other Woman'. Oh, the shame of it! Marty Lawson finds it all very funny, but when family connections result in him trying to comfort her, the sparks start to fly. Can he convince her that he's serious and not simply amusing himself?