The Khryterdon Saga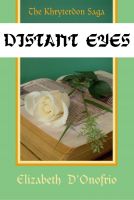 Distant Eyes
Princess Sabrina knows her duty is to wed a prince. Two princes desire her for different reasons. Sir Holbrook loves her but is an ineligible suitor. Her father, the King, will not permit her to choose among them. Burdened with heartache Sabrina embarks on a journey to discover her inner strength. In this mythic realm of sorrow and hope BOOK ONE of the Khryterdon Saga begins with Romance.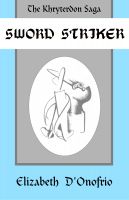 Sword Striker
Vengeance is a sharp sword that pierces many hearts. Tyranny is a blunt sword that bludgeons many backs. When these swords strike, a kingdom will be shaken to its foundation. For Lord Brant quenching his temper is harder than forging a sword when he battles a tyrannical king and discovers the power of friendship and forgiveness. BOOK TWO of the Khryterdon Saga continues with Adventure.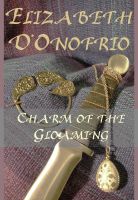 Charm of the Gloaming
Enter the age of heroes in Khryterdon's most beloved myth. Gwynnan, the High King's Champion, earned his acclaim battling dragons and trolls only to meet his match in the dark powers of the sorceress Malsaire. In an age when the gleam of magic has begun to dim, when stern challenges test the halest of hearts, among the sons of heroes who will emerge to light the fire of the new age?