Even Thai Girls Cry (German versions)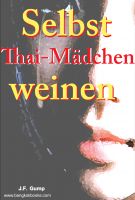 Selbst Thai-Mädchen weinen
German version of bestselling 'Even Thai Girls Cry': Tippawan Bongkot ist eine junge thailändische Frau auf der Flucht. Das Leben, wie sie es kannte, endete in der Nacht, in der sie ihren Verlobten mit seinem Liebhaber vorfand. Ihre Welt brach an dem Tag zusammen, an dem sie ihren Job verlor.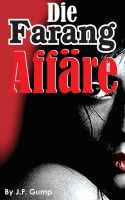 Die Farang Affäre
German version of 'The Farang Affair': Fast ein Jahr ist vergangen seit Tippawan ("Math") Bongkoks Leben in Thailands insanen Verkehr endete. Ihr Tod machte nicht einmal die kleinsten Wellen in der Welt, aber es entzündete Ereignisse von Pittsburgh bis nach Bangkok.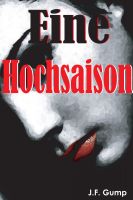 Eine Hochsaison
German version of 'One High Season': Jarapans Träume starben an dem Tag, an dem sie vergewaltigt wurde. Es war nicht ihr Fehler, dennoch wird sie von jedem mit Verachtung gestraft. Als sie in die Touristen-Stadt Pattaya flieht, um ein neues Leben zu beginnen, werden die emotionalen Räder des Schicksals in Bewegung gesetzt.