Natalie Tereshchenko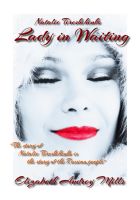 Natalie Tereshchenko - Lady In Waiting
Russia is ablaze with violent revolution, the royal family is under sentence of death, and Natalie must follow them into exile. Sure that they will all be killed, the young Lady-in-Waiting tries to find meaning in her life before it ends ~ a life filled with tension, drama, love, hate and revenge. But Natalie cannot escape her past, and when the axe falls, she must make an agonising decision.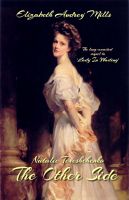 Natalie Tereshchenko - The Other Side
They wanted her to become the new Tsarina, but Natalie had other plans. Now she finds herself in the heart of the Kremlin, trying to hide her true identity. In this sequel to 'Lady In Waiting' the tension explodes into terrifying action. All protection lost, and deceived by her own mother, Natalie must again cross Russia searching for her beloved Max, relentlessly pursued by unknown assassins.