Evilution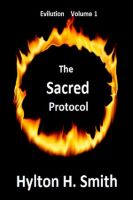 The Sacred Protocol
The Sacred Protocol is the first volume in the Evilution series. It is an alternate history crime thriller. Two pivotal events in history have a very different outcome. The first is the Spanish Armada. The story swiftly moves to the collapse of the internet in 2016. A slide to dystopian culture is avoided by the new SACRED system. An increasing number of protesters against SACRED die mysteriously.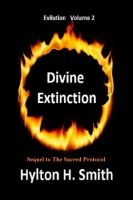 Divine Extinction
Divine Extinction is the second volume in the Evilution series. They thought they had engineered temporary respite from the threat to humanity. Four years was a convincing period of inactivity. The vigil was suddenly invaded by fear of a completely different danger, which hovered over the species. Contemplation of the consequences was bad enough without the emergence of an immovable deadline.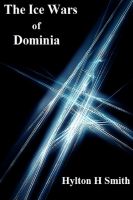 The Ice Wars of Dominia
The Ice Wars of Dominia is the final volume in the Evilution series. A century has passed since the cataclysmic events of 2045. Climatic change has accelerated, and ice covers most of the planet. All Earth inhabitants are gradually forced into a narrow band of habitable domain, known as the Temperate Zone. A clash of nomadic and indigineous cultures is inevitable, fuelled by a species in orbit.