Interesting events in space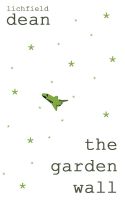 The Garden Wall
When Prof. Hughes accidentally vaporised the University of Birmingham School of Materials Science, and couldn't be found afterwards, his students thought the only consequence would be the cancellation of his notoriously hard end-of-year exams. However, for Eradani, this is just the start of a fantastic science fiction caper that she doesn't really want to be a part of.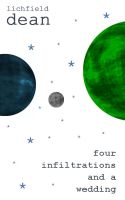 Four Infiltrations and a Wedding
A comedy sci-fi novelette telling the story of the calamitous covert operation that led to a new diplomatic era for two distant moon civilisations. It also features pickled onions.