The Tryta Chronicles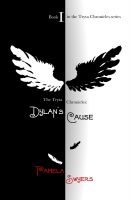 Dylan's Cause
Dylan's Cause is the first installment in the Tryta Chronicles. In Dylan's Cause Diana and Dwyn (two "angelics" who live in a region called Tryta in the Heavenly Realm) are living the perfect "heavenly" life together. Then Dwyn's dark side begins to strengthen and he is ultimately cast out of the Heavenly Realm. Diana finds out she is with child, then flees to earth to keep baby Dylan safe.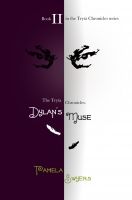 Dylan's Muse
Dylan's Muse (the second installment in the Tryta Chronicles series) follows the child Dylan as he is pulled between two worlds. Dylan is the child of an angel and a demon and grows incredibly quickly on earth. He struggles to keep his mind and body in sync while trying to find himself and his place in the universe. "Muse" picks up with the fight to get Dylan back home with his mother and family.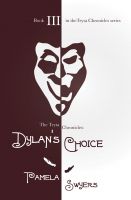 Dylan's Choice
In Dylan's Choice Dylan comes of age and into his own. He begins to take charge of his life, eventually deciding whether he will choose to follow the life of his father (a powerful demon) or the way of the angels like his mother, Diana. Dylan's father (Dwyn) does all he can to get Dylan to fight by his side and share the enchanting life of powerful demons who have everything they ever wanted.