Adison Hall Series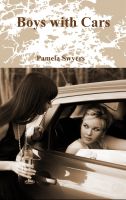 Boys with Cars
Boys with Cars is a story of friendship, love and loss. It tracks the lives of two best friends; Veronica Stanford and Adison Taylor. They meet in the third grade and form a strong bond. Veronica has a drug-addicted mom who abandons her at thirteen, and a wealthy but absent dad. Adi loses her mom at the age of five to cancer. The two girls grow to love and care for one another while growing up.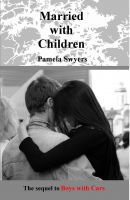 Married with Children
Adison Taylor returns! She and John juggle his school, their two beautiful girls and life. Laughter and mayhem follow Adi wherever she goes. Go with Adi as she continues her journey from High School crushes, to marriage, true love and family life. Raging hormones, little time together and the unwanted romantic attention John is getting from an unexpected source makes this book a wild ride.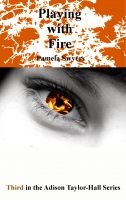 Playing with Fire
Playing with Fire is the third installment in the Adison Taylor-Hall series that began with Boys with Cars. Adi gets embroiled in a mystery while volunteering at a local charity. Meanwhile husband John's health takes a turn for the worse and Jake and Janice's marriage crumbles as Adi's stress levels soar. Find out what happens to Adi when she tries to maintain control while playing with fire.