Got Ghosts? Real Stories of Paranormal Activity (Got Ghosts? Series)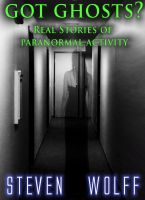 Got Ghosts? Real Stories of Paranormal Activity
This is a collection of real first hand reports of true paranormal activity happening in peoples homes! Events that are described as terrifying, nightmarish and haunting are now being shared with you for the first time EVER in this one of a kind e-book! These never-seen-before emails were sent to the Ghost Education & Research Center begging for help. READ what really goes bump in the night!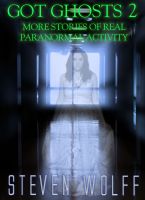 Got Ghosts? 2 - More Stories of Real Paranormal Activity
What if you woke up and saw a ghost watching you as you sleep? Saw things lift up and fly across the room? Heard Footsteps when you know you're home alone? How would you react? Who Would You Call? Got Ghosts? 2 is the follow up to the hugely successful Got Ghosts? book by Author & Lead Investigator - Steven Wolff. It's a compilation of real stories from emails asking for help.