The Lost King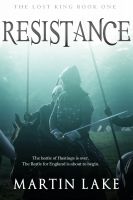 The Lost King: Resistance
The Lost King tells the long-suppressed story of the last English King of England, Edgar Atheling. The thirteen year old Edgar was proclaimed king. Weeks later, he was deserted by his followers and forced to see William the Conqueror ascend the throne. Horrified at his people's sufferings, Edgar launched a war of resistance which was to prove the greatest challenge to the Norman invasion.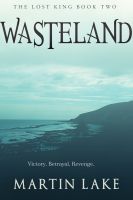 Wasteland
Edgar, the rightful king, asserts his claim to the crown of England. His army achieves dazzling success against his Norman foes. Yet there are two men who he knows he must vanquish. One is his ally, the Danish leader Esbjorn. The other is William the Conqueror. Wasteland is the second book in series The Lost King. It is a fast-moving, epic story of victory, betrayal and revenge.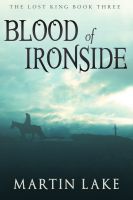 Blood of Ironside
Edgar Atheling's plans to win back the throne from William the Conqueror have been thwarted and he is forced to flee to Scotland. He is tempted to give up the fight but the continuing flame of resistance persuades him to return to England and stake all on a gamble to win back his birthright.