True Cover
True Cover
In a matter of 24 hours, Sarah Masters lost everything that was important to her - her job, her friends, her house. Now a madman is hunting her down to kill her, and the only ones stopping him are the FBI Agents who have pledged to protect her. But while keeping her safe, these FBI Agents touch Sarah's life in a way she never expected as they cause her to question her relationship with God.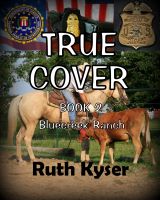 True Cover - Book 2 - Bluecreek Ranch
This book continues the story which began in "True Cover". Sam Morgan and his FBI team are back. After a shootout 'gone bad' injures the members of the team, Sam and his team are separated for a time. As Sam tries to recover both mentally and physically, he starts to doubt his faith and worry--after all these years, have his wife's past enemies finally found her?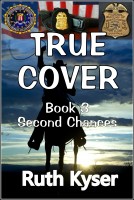 True Cover - Book 3 - Second Chances
Book 3 - "True Cover" series returns to Montana. Bluecreek's foreman, Zeke Mosher, struggles with the disappearance of his fiance, Jessica Thorne, months before their wedding. Meanwhile Sam Morgan is dealing with his dad dating again. While attempting to make a decision about his future as sheriff, Sam joins his friend, Zeke, in the search for what happened to Jess after she left Bluecreek Ranch.