Animellis Island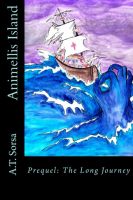 Animellis Island: Prequel The Long Journey
This is the prequel to the Animellis Island fantasy series. It tells how the African animals ended up living in a remote island far away from their original home. The story starts from Africa. Animals are imprisoned and loaded in the Spanish ship's cargo hold to be sold abroad. The Spanish fleet is on its way to their colonies in the Americas. However, the trip there is not so easy.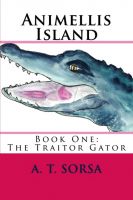 Animellis Island Book One: The Traitor Gator
This is a great animal adventure story with beautiful illustrations - a perfect story for animal action lovers! The hippopotamus family is in danger. An alligator has arrived - with a plan! The father, Herbert Hippopotamus, is the leader of the Animellis council. Everybody likes him. Everybody except the alligator. However, Alli, the alligator, is all alone. She needs to find allies.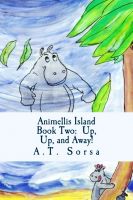 Animellis Island Book Two - Up, Up, And Away!
This is a great animal adventure - a beautifully illustrated children's book! You'll love to read this and follow the adventures of the hippos, meet the monsters, and Santa Claus with his elves. Get ready for a fast pace adventure! Have you ever been caught in a hurricane? It's not fun. Henry Hippopotamus knows it! However, the trip is not so scary if you meet new friends...