Pursuing Victory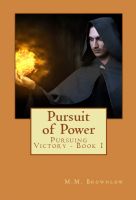 The Pursuit of Power
Betrayed by the man supposed to love and care for him, Callum watches his dreams disappear before his eyes. Only a twist of fate saves him from a life of beatings and misery, and Callum knows how lucky he is. Treated like a cherished protégé and raised to be more than he'd ever thought possible, Callum is grateful for everything his master has given him. How far will Callum go to repay him?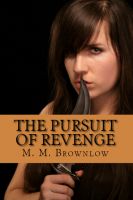 The Pursuit of Revenge
On the brink of adulthood, Avalon is thrust into the cut throat world of thieves and assassins. With more than just herself to care for, she's forced to make hard choices that have far reaching consequences. But when you're fighting to avenge your family, nobody really expects the path to be easy. Avalon certainly doesn't, and she's prepared to do whatever it takes.