Talent Chronicles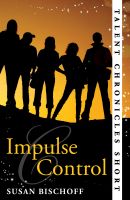 Impulse Control (Talent Chronicles)
Talents, kids with supernatural powers, are taken from their families and forced into government research facilities called State Schools. At one such school, a group of Talents must work together to stop a dangerous experiment that's already killed two of their peers and threatens others. If they're caught they face Detention, and Detention at a State School has a whole different meaning.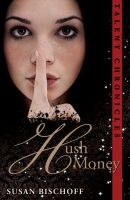 Hush Money (Talent Chronicles)
Be normal, invisible. Don't get close to anyone. Kids with psychic abilities tend to mysteriously disappear when they get noticed. Joss has spent years trying to hide. Now she has an unasked-for best friend, who is the victim of an extortion plot by the school bully, who used to like Joss, who is best friends with her long-time crush, who is actually talking to her. Life just got complicated.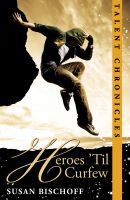 Heroes 'Til Curfew (Talent Chronicles #2)
All Joss wants is to be left alone—with Dylan. But as more Talents are imprisoned by the government, everyone's looking for a leader. Some look to Joss, some to Marco whose new criminal plan threatens Joss's family and friends. Joss wants to stand up to Marco, but Dylan's protective instincts are putting him in harm's way. Can Joss find a way to embrace both the boy and her hero within?