Mental Revolution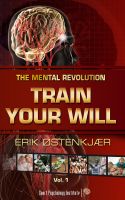 Train Your Will
Erik Oestenkjaer is one of the world's leading sport psychologists and mental coaches, and in this book, he draws from his more than 35 years of experience with optimization and development of the will and willpower. TRAIN YOUR WILL is aimed not only at top athletes and sportsmen, but for all, who want to develop themselves and even surpass themselves.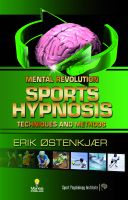 Sports Hypnosis - techniques and methods
SPORTS HYPNOSIS - techniques and methods is intended as a textbook in the most fundamental and orthodox methods of producing trance states with which to assist athletes with performance optimization. Step by step, the book goes through the methods and techniques needed to become a master in the art of sports hypnosis.