Revolution's Plague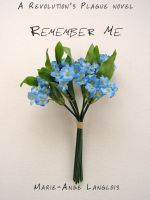 Remember Me (A Revolution's Plague novel)
After World War II is won, the Allies turn the world into one ruled by a totalitarian government hell-bent on keeping control. Jack, teenage criminal on probation, quickly learns that the privileged world he knew only serves to hide the true purpose of the Allegiance. After becoming allies with two equally notorious criminals, he seeks to change the world. The revolution is an accident, honest.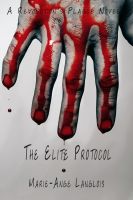 The Elite Protocol (A Revolution's Plague novel)
When you start something, you have to finish it. The revolution's getting fierce, the Allegiance is breaking all the rules and FREEDOM wants control. At the time where you can't trust either side, create your own. That's what Jack and Lewis, allied with a Soldier named Elliot and an ex-slave named Sydney with dark pasts, set out to do. All the silent voices in the world, united. It ends now.