The Stone Moon Trilogy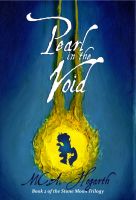 Pearl in the Void (Stone Moon Trilogy 2)
When emissaries of the Stone Moon arrive in town, Keshul, the charlatan seer of House Akkadin, is suspicious. It doesn't take long for Keshul to know the breadth of their ambitions must be fought. But in that battle he discovers that bringing about the downfall of the Stone Moon may undo everything it has planned for the species…including its survival. Book 2 of the Stone Moon Trilogy.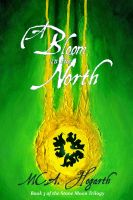 A Bloom in the North (Stone Moon Trilogy 3)
When imperial enforcer Pathen Ures-emodo turns fugitive, he finds himself inheriting a decimated rebellion with a missing leader. His only choice? To hide his people in plain sight as dutiful members of the empire… and maybe, just maybe, transform that empire from within. The final book fo the Stone Moon Trilogy.