Treading Twisted Lines with Darren, Maddi, and Kai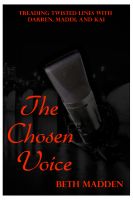 The Chosen Voice
Journalism student Christine enters a tavern to conduct an interview with self-proclaimed wizard singer Darren Brown. Her goal: to unearth Darren's hidden truths. Her obstacles: his annoying fans, and Darren himself. Her benefactor: a puzzling woman who will pay well to know why Darren fled their town when he heard an extraordinary young man from a temple far away had vanished.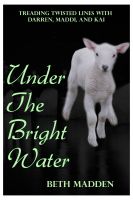 Under the Bright Water
Young traveller Kai has spent years in search of salvation, a cure for his debilitating curse. When he discovers the cleansing Bright Water and is taken in by the kind priests who keep it, blessings soon become blights as Kai sinks in his crushing need for purity, and discovers the shattering truth behind his curse.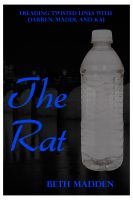 The Rat
A father drives into the desert with his young son, a small family on an exciting road trip to any police officer or petrol station attendant that looks their way. But this father isn't the pleasant soul he acts for strangers. And it's not suitcases weighing down the back of his sedan.