Nomadin Trilogy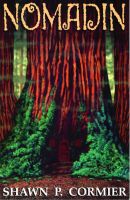 Nomadin
Ilien knows nothing of the dark tales of the Nomadin Wizards. That will soon change. A shadow touches the land of Nadae. An ancient evil stirs. A NiDemon has crossed from the land of the dead. Now Ilien must run from a monster of unimaginable cunning and power, toward a fate more frightening than that which hunts him. To lose means death. To win, he must face what even the Nomadin fear... himself.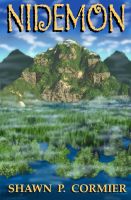 NiDemon - Sequel to Nomadin
Fleeing the Nomadin, Ilien seeks aid from the last person he ever thought would give it. For his father, Gallund, is held prisoner by an enemy immune to Nomadin magic, an enemy who would use him to release an unthinkable evil upon the world. To rescue him, Ilien must forsake all he knows to be true. He must learn a forbidden magic. He must discover who he truly is, or become . . . NiDemon.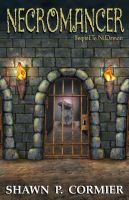 Necromancer - Sequel to NiDemon
Transported to a cursed land, Ilien must seek and destroy the one thing that can never be destroyed. His only hope lies with a horribly deformed child he unknowingly maimed, and a mystical woman whose past is secretly entwined with his. If he succeeds, he may never see home again. If he fails, he will forever be known as . . . the Necromancer.