The Exilon 5 Trilogy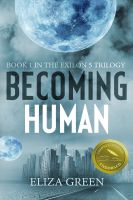 Becoming Human
Two worlds. Two species. One terrifying secret. A dystopian Earth forces humans to scour the galaxy for a new home. The discovery of another race on the new planet is disrupting efforts to relocate the entire population. The Indigenes, the race that occupies Exilon 5, must become human to protect their species from further harm. A terrifying secret will change everything.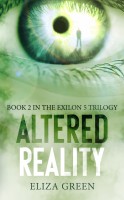 Altered Reality
Being different is accepted. Being special could get you killed. The Indigene Stephen is forced to leave Anton behind on Earth. Bill Taggart uncovers details of a sinister plot. He must find a way to warn the Indigenes. A clinical biologist studies Anton's genetic code in detail, but fears for her own safety when a colleague winds up on her table. Book 2 in the Exilon 5 Trilogy.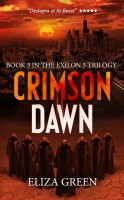 Crimson Dawn
Stephen begins to question who the newcomer, Serena, is. Anton, overtaken by a malevolent personality, struggles to hold on to his identity. The malevolent personality has only one target in mind: District Three's remaining elder, Pierre. Laura experiences some dangerous side-effects after a treatment she receives, forcing Bill to choose an ally to help save her. But who will he side with?