Aggie's Inheritance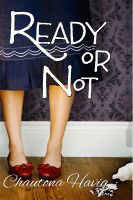 Ready or Not
Book One in the Aggie's Inheritance series: Fresh out of college, Aggie Milliken thinks she's prepared for anything life can throw her way. Think again, Aggie! After the abrupt loss of her sister and brother-in-law, Aggie is stunned to find herself the sole guardian of their eight eight lively children. It seems like nothing Aggie does is right, but ready or not, here she comes!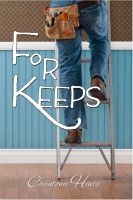 For Keeps
Aggie's Inheritance Book Two: Her first six months of "motherhood" included an ant infestation, a major move, house renovation, and lessons in how to be a mom to eight lively children. Now that the house is nearly complete, her children are headed back to school, and she has a few tantrums under her hymn-singing belt, Aggie is certain life will settle down. Not hardly.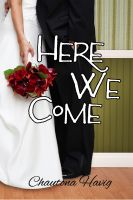 Here We Come
Aggie's Inheritance Book Three: In the hubbub of wedding preparations, Christmas celebrations, and a house full of lively children, Aggie is feeling overwhelmed and unappreciated.Then, as she should be enjoying the most exciting time of her life, she's faced with her worst nightmare.