The Annals of Wynnewood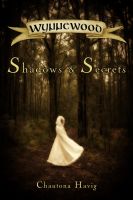 Shadows & Secrets
No one knows what the cloaked creature is or why it is so terrifying. The villagers of Wynnewood only know that they must stay away from 'the creature' for fear of their physical and spiritual safety. Follow Philip and the creature as they rescue a lame child, discover 'pirate treasure', and test the mettle of true friendship Shadows & Secrets is the first book in the Annals of Wynnewood.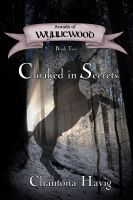 Cloaked in Secrets
Annals of Wynnewood: Cloaked in Secrets Searching for the elusive unicorns of Wynnewood's forests sends Philip and Dove on an adventure that threatens more than the freedom of the beautiful creatures. Will their quest to satisfy Lord Morgan's desire to own a unicorn cost Dove everything- even her life?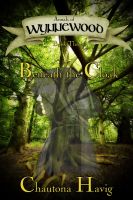 Beneath the Cloak (Annals of Wynnewood Book Three)
While Philip struggles with the direction of his own life, his friend's secret threatens to divide more than friends. Who is Dove? What is Dove? And can Philip truly accept her when he discovers who is beneath the cloak?