Riding2Recovery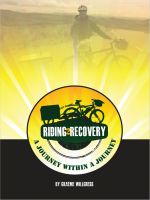 Riding2Recovery: a journey within a journey
By
Graeme Willgress
Series:
Riding2Recovery
, Book 1. Price:
$6.99 USD.
Words: 113,710. Language: English. Published: December 3, 2012. Category: Nonfiction
This book tells the story of a man who is on two journeys. The first is a life-long battle with mental health, and the second involves a bicycle. Having suffered a serious breakdown the author returns to cycling after a twenty year gap.Deciding he wants to cycle around the entire coast of Britain, unsupported and alone, the author begins an epic and lifechanging challenge....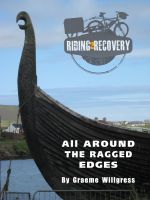 Riding2Recovery: All around the ragged edges
The second book in the Riding2Recovery series follows the authors continuing battle to overcome poor mental health and raise awareness of mental health issues through ultra distance fundraising cycle tours. His 2012 journey saw him riding from Lands End in the UK to the far north of the Shetland Isles via Irelands wild and rugged west coast and the Outer Hebrides.