Pool of Souls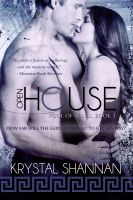 Open House (Pool of Souls Series, Book 1) (Novella)
Rebecca Carol and Robert Corvin missed their original chance to bond when Ares, God of War, took control of Robert's career ten years ago. Their souls have naturally pulled them back together for a second chance at love, but...How far will the gods go to get their own way? Can Aphrodite reunite these souls? Will divine influence create another perfect match or will it tear them apart forever?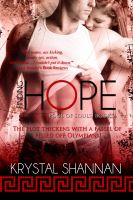 Finding Hope (Pool of Souls Series, Book 2)
Warning: The plot thickens with a passel of pissed off Olympians. Ares and Aphrodite are in for a double dose of trouble! More Olympians join the mix in Finding Hope: Pool of Souls Book 2. A jewel addict, a kick-ass possibly-virgin huntress, and an insatiable ancient oracle are just a few. But don't worry; Ares and Aphrodite are still front and center.