The Sorcha Stories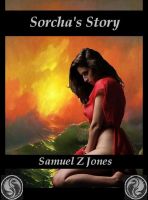 Sorcha's Story
Kidnapped by Darian warriors, Sorcha Kavnor is forced to submit to harem training. Fantasy erotica set in the world of "Akurite Empire" and "Romancing The Sword".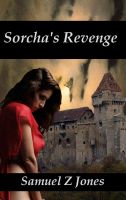 Sorcha's Revenge
Free of the harem, Sorcha Kavnor struggles to come to terms with her new-found sexual freedom, both from slavery in a foreign land and the bonds of her oppressive culture. On foot, on horseback and by airship, she returns home, bringing her lover Montesinos DeSilva to the great dam of Loth Kavnor where she was born to confront her family and the religious matriarchy of Silveneir.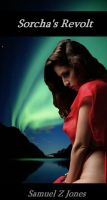 Sorcha's Revolt
Returned from her long journey, Sorcha and her lover Montesinos DeSilva arrive in Silveneir to find the city ablaze with revolution. Native Silvans and Kellion immigrants clash in the streets, champions of both sides do battle on the barricades and DeSilva's father, Montesinos DeKellia, plots an atrocity to end the conflict in a bloodbath... Sword, Sorcery, Sex & Spanking, in Sorcha's Revolt!