The Abigale Chronicles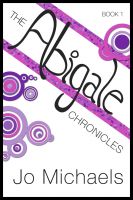 The Abigale Chronicles - Book One
Abigale Fontenot is a 12 year old girl living in West Bluff, Louisiana, who believes she is perfectly ordinary. When events unfold that cause Abigale to begin a new journey, she has to ask herself, "Is it real or is it all just a dream?" As Abigale learns in Book One, things are rarely exactly as they seem. Friendships are formed with unlikely people and Abigale learns she is far from ordinary.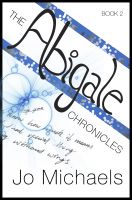 The Abigale Chronicles - Book Two
Twelve-year-old Abigale Fontenot is struggling to figure out whether her adventures are real or imagined. After an adventure with Amazonian women in book one, Abigale and Emmett have formed a bond through mutual trust and secrets, but Kristy has turned against Abigale because of it.