The Exotics: Kids, Spies, and Magic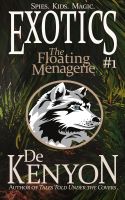 Exotics #1: The Floating Menagerie
When Rachael's mom disappears and she finds out that her second-grade classmate Raul might know something about it, she follows him into a trap and is kidnapped onto a mysterious ship along with a group of kids who can turn into magical animals--Exotics. She has to find a way to escape the ship and rescue the Exotics who are waiting to be sold as pets...or are they?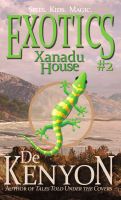 Exotics #2: Xanadu House
After saving her half-human, half-animal friends, Rachael comes down with the Exotics virus. As a new Exotic, Rachael can't control the change, so she travels to a safe place for Exotics in danger—Xanadu House. Xanadu is owned by an aunt that Rachael never knew she had, and who will protect any Exotic, no matter what side they're on. But is Xanadu House as safe as it seems?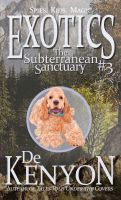 Exotics #3: The Subterranean Sanctuary
Returning home again after the terrible events at Xanadu House, Rachael Baptiste has learned not to trust humans...because they might be part of the Lighthouse Parents, a hostile group out to arrest and destroy the Exotics.