The Aremac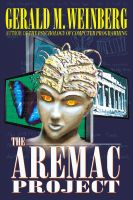 The Aremac Project
Young genius Roger Fixman invents Aremac, a machine to extracts pictures from people's minds. Everyone wants to steal his invention, yet a flaw in Aremac rendered his wife Tess unable to move or communicate. Can Roger correct the bugs and save her before her body fails? Can he prevent Aremac from falling into unscrupulous hands? Or will age and treachery triumph over youth and hope?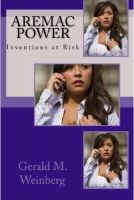 Aremac Power: Inventions at Risk
Marna has a PhD in theoretical physics. So does Tess. Marna is unhappy because nobody will pay attention to her theory of quantum displacement. Tess is unhappy because everybody is paying attention to her husband's reverse camera, Aremac. Half the FBI thinks Roger has the answer to the terrorism problem. The other half thinks he's a terrorist.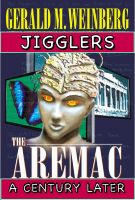 Jigglers: Aremac A Century Later
Finally, after 100 years, Roger Fixman explains to his grandson the great secret of Jigglers, Inc., the company that Aremac built and the riches it made for Roger and Tess.