Warriors for Light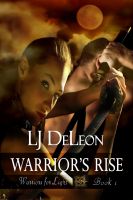 Warrior's Rise
For Fae-human half-breed Deva Morgan, life as she knows it changes on her thirtieth birthday. One moment she's a barkeep, the next she's a warrior faced with a danger-filled quest, saving Earth. For Deva it is life or death, on-the-job training beside a Fae warrior with a shadowed past. Will their love be enough to save Deva and stop the Dark Lord's demons?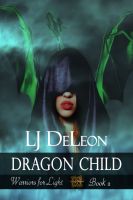 Dragon Child
A fire-breathing dragon, Moira O'Neal, she escapes the cage of the Fae royal court and joins forces with the sexiest wereleopard, Major Steve Taylor, on Earthworld. She fights the urge to mate and the trap. Steve partners with Moira in the middle a dangerous mission where failure means all their deaths. Worse, his leopard decides Moira is his mate, leaving the man at war with his cat.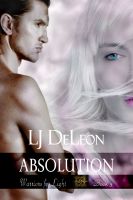 Absolution
He did the unforgivable. Druid Lucan Woods killed his surrogate father and best friend for the greater good. Wracked with guilt, he infiltrates a brotherhood of evil, hoping the mission is one way. Absolution may come from a missing Fae Princess, if he will accept it. Or will he reject her love and use her as a pawn in his drive to destroy the leader of the brotherhood?