First Things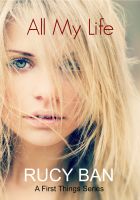 All My Life (A First Things Series)
Seventeen-year-old Kari meets Neil Mars. "Neil as in Armstrong and Mars…as in Bruno." A boy who beats every vampire, werewolf, highlander fantasy Kari has ever had. But she knows she can't get close to him. That would mean telling him everything. And Kari can't bear the idea of changing the way Neil looks at her. His reverence is something too precious to lose. Even at the cost of losing him.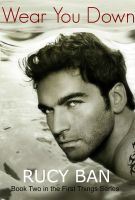 Wear You Down (Book Two of the First Things Series)
Emma Paes is the reigning Samba queen of Rio and doesn't need any crutches to lead her life. And all the smoldering eyes in the world won't be able to change her mind. Harry doesn't even fit into any of Emma's fictional cut-outs. He is neither a beautiful bastard nor a walking disaster. Dammit, he doesn't even have fangs popping out during sexy times. How can he ever hope to win Emma's heart?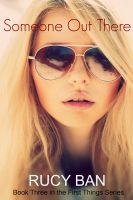 Someone Out There
A riveting read from the bestselling author of Wear You Down and All My Life, Someone Out There is a witty and romantic story which talks about facing heartbreak, falling in love and the first real taste of life over the course of one tumultuous road trip. ******* Contemporary Romance. HEA ending. 18+ Someone Out There is the third book in the First Things Series but can be read as a stand-alone.