The Chronicles of Charlie Waterman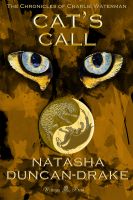 Cat's Call
Charlie Waterman is eighteen and until he is assaulted by a cat figurine and wakes up with a tail, he is boringly normal. Seven great Spirits guard the universal Balance against the forces of chaos and it is time for them to choose new Questors to wield their power and be their mortal advocates. Charlie is supposed to be the Questor of the Cat Spirit, but no one bothered to ask him about it.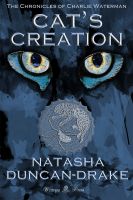 Cat's Creation (Chronicles of Charlie Waterman #2)
As life goes on for the residents of Between, Charlie feels responsible for helping to keep them strong and together, but he's not sure how. Their second task will take the Questors to, Mydarec, a mafia-style planet where magic is commonplace. Forced to play a role that could kill him, Charlie must overcome his own insecurities and help figure out why they have been sent to such a dangerous world.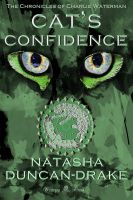 Cat's Confidence
For their next Task as Questors, Charlie, Kaelyn and Alexander have been given six weeks to become a Dragon Warrior team: all they need to do is master magical telepathy, archery, flying and, the trickiest of all, how to put on a dragon-harness in under five minutes! Their Task involves two feuding nations, spies, sexism and assassins so nothing is going to be straightforward.