Descendants: Vampire Chronicles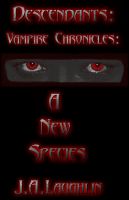 Descendants: Vampire Chronicles: A New Species
Kibwe and Imani lead the first clan of vampires - the Vim-Pyr - on a journey from the Congo to Africa's West coast, North to the Mediterranian Sea and East to Egypt. Follow them and their tribe - the Baska - as they discover what they have become and start the legends of the Vampires. The history of the first vampires and their journey around Africa to settle in Egypt, along the mighty Nile.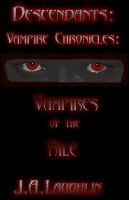 Descendants: Vampire Chronicles: Vampires of the Nile
Continue the saga of Kibwe and his clan of Vampires. This book follows the vampires in the Nile River valley as they live a year of their lives among the kind and accepting west bank natives. The valley faces invasion from the Berbers, domination by the east bank kingdom and the rise of new gods. Through these trials, the vampires (Vim-Pyr) try to protect the people that they call friends.