Prospect Springs Shifters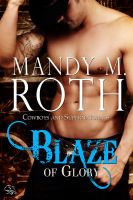 Blaze of Glory (Prospect Springs Shifters)
Sheriff Jonathan MacSweeny is in charge of keeping the peace in Prospect Springs.It's hard to survive in the New Old West and it's even harder when your area doesn't exactly embrace supernaturals—and you howl at the moon. When he learns his childhood sweetheart is to be married off to the town sleazebag, he goes in guns blazing to see to it she's his.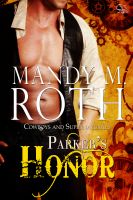 Parker's Honor (Prospect Springs Shifters)
When a woman comes to town masquerading as someone from Parker's past, everything changes. She's not who she first claims to be—hell, she's not even who she says she is next. The beautiful, strong, amazingly talented woman gets his thoughts all jumbled and his groin hard. She's more than she appears to be and he damn well plans on uncovering all her secrets and then getting her to accept him.