Dix Dodd Mystery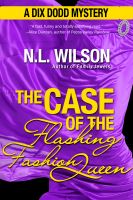 The Case of the Flashing Fashion Queen - A Dix Dodd Mystery
Dix Dodd, PI has hung out her own shingle, specializing in busting cheaters. The guys back at Jones & Assoc. are laying bets about how soon she'll fail. Things are looking up when Dix gets hired by Jennifer Weatherby to trail her husband 24-7 for a week, for $10K. But Dix's big payday earns her prime suspect status in a murder investigation by her nemesis, Det. Richard Head (aka Dickhead).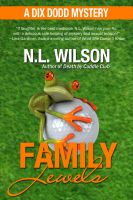 Family Jewels
Dix Dodd rides again! This time, to rescue her mother. A resident of a Florida retirement community, Katt Dodd is a person of interest in not only a rash of jewel thefts, but in the disappearance of her boyfriend, Frankie Morell. Dix, the handsome-as-sin Dylan, and the irrepressible (okay, rude) Mrs. P head to Florida to solve the case of the Family Jewels before Dix's mother gets railroaded.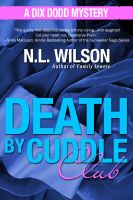 Death by Cuddle Club: A Dix Dodd Mystery
Dix's nemesis Dt. Richard Head needs her help on a delicate matter. Delicate because he can't admit to the Police Department that he's a member of a newly opened Cuddle Club. There have been a couple of deaths of Club members, of apparent natural causes, but Dt. Head is skeptical. Dix and Dylan infiltrate the Club to find Head is right. As Dix always maintained, cuddling can be downright deadly.