The Kerry Chronicles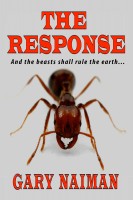 The Response — And the beasts shall rule the earth...
The Response launches us into a terrifying biblical prophecy. Set in 2015, it introduces Devin Kerry, a brilliant entomologist who is confronted with an unexplained global uprising of ten thousand trillion enraged ants, bees, and wasps. Swarms devastate cities we are powerless to stop them. Devin discovers the attacks were triggered 30 years ago, thus begins humanity's greatest battle.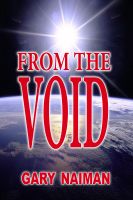 From the Void - The Kerry Chronicles Book Two
We are about to be attacked by a superior alien force. From the Void's predecessor, The Response, set the stage by revealing our ants were brought here 140,000,000 years ago to rule our planet. With their interstellar colonization disrupted by defiant scientist Devin Kerry, the enraged aliens have decided to pay us a visit, and they're considerably larger than their offspring.