The Cody Austin Series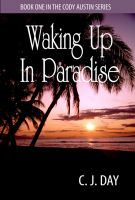 Waking Up in Paradise
Cody Austin and his grandparents have just moved to an island they purchased in Belize. Cody, who was severely injured in the accident that killed his mother, has since climbed a mountain of disabilities and is dealing well with the challenges of being a paraplegic teenager. Things change quickly with the move, though, and Cody finds that life is coming at him fast—almost too fast ...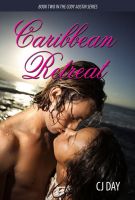 Caribbean Retreat
Caribbean Retreat, the second of the Cody Austin series, is a story of love, family and dealing with one adversity after another. Cody is supposed to marry his fiancé in two weeks. He is supposed to start college shortly after. Unfortunately, two escaped prisoners plan on taking away everything that matters to Cody. He is terrified they won't survive to get to the altar and happily ever after.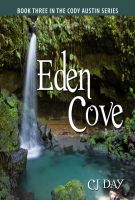 Eden Cove
The third book in the Cody Austin series finds Cody and Sierra in the first semester of college. They've been asked to study online, teach a brilliant child and run a marine grant from their island. When they find the precious Prima Donna treasure in a coral reef around their island – it's the find of the century, but everyone wants a part of it even if it means killing them to get it.